Everything you find on our menu has been prepared from scratch using really excellent ingredients. We consider ourselves part of the Swedish cooking tradition. In addition to good food at decent prices, we're delighted to be able to offer our guests a pleasant, classic setting in which to relax and spend time together.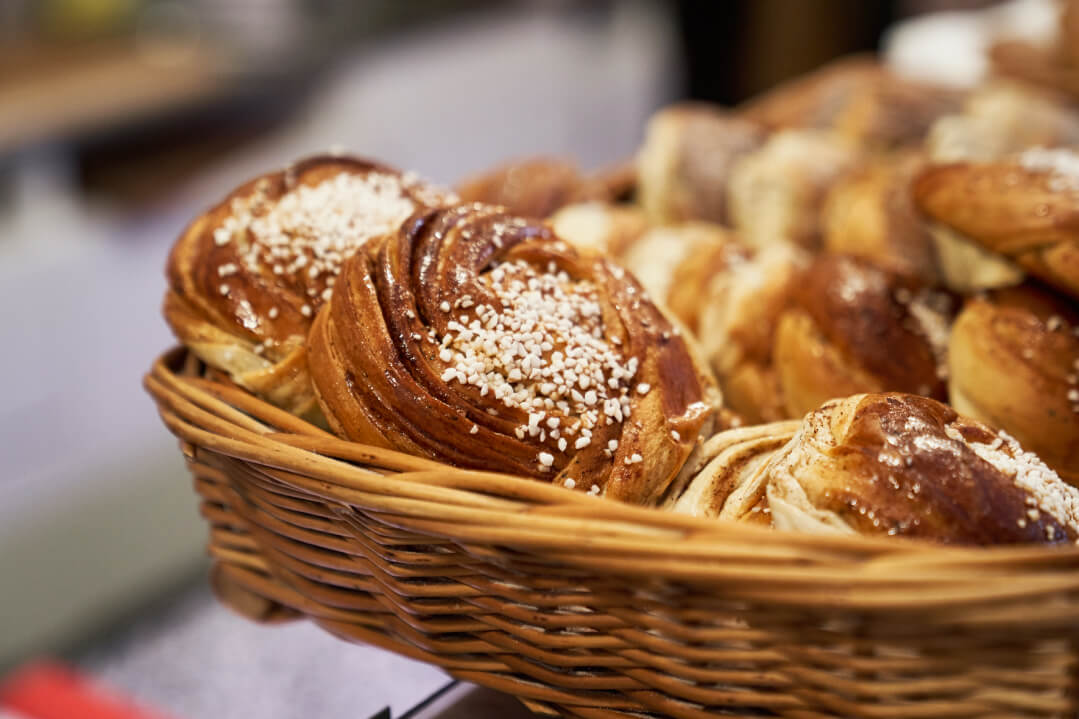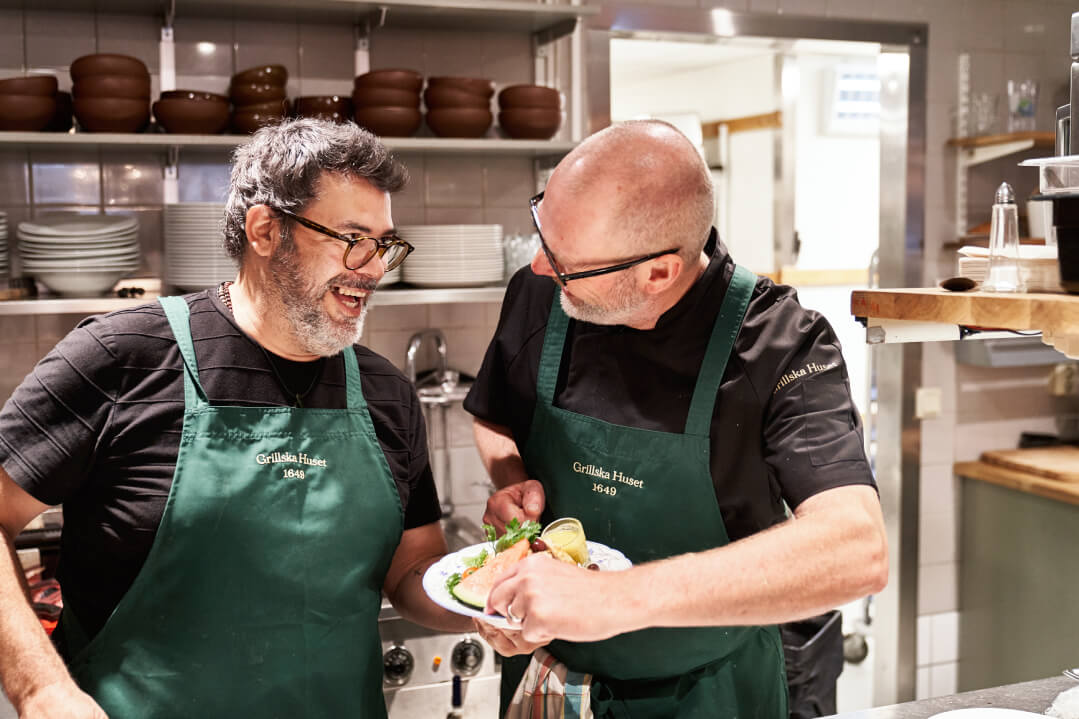 CRAFTMANSHIP & INGREDIENTS
Culinary craftsmanship is important to us. We cook according to the seasons and never compromise on ingredients, which are preferably organic and locally sourced. Afterall, the closer we are to where the produce was harvested, the better it tends to taste.
Order your bread and pastries here!
If you want to be sure that your favourite loaf isn't out of stock when you arrive at our bakery, you can order it here. It's also wise to order cakes, pastries and other baked items in advance — especially if you're planning a party. If you prefer to call us, that's fine, too! We only ask that you do so ahead of time. We'd be grateful if you placed your order at least 2 days in advance of the date you require it.
Holländsk chokladtårta

En krämig chokladkreation glaserad med chokladganache. En dröm för dig som älskar choklad! Gjord av choklad som valts med omsorg.

190

kr

LÄGG TILL