There's a poem by Tomas Tranströmer titled "Memories look at me". Its words aptly describe the feeling one has in Grillska Huset. A feeling of the past looking back at us. It's a place where history resides in the present. We recently restored the bakery and uncovered its beamed ceiling from the 1640s. It was at that time that the building was given its present appearance and form – even though its framework dates back to the Middle Ages. The building itself is a feast for the eyes — from its pilaster-stripped facade and Baroque-style entrance to the stars carved into the restaurant's ceiling and the beautifully ornamented staircase leading to the courtyard dining area.
Grillska Huset takes its name from the Grill family who purchased the building from Queen Christina in 1681 after she had abdicated and was living in Rome.

In 1913, the City Mission of Stockholm acquired the property and turned it into a refuge for underprivileged people – one of them being famed silversmith and human rights activist Rosa Taikon, who grew up in the building.

Since 2022, the restaurant, pâtisserie, bakery and delicatessen have been run by Grillska Huset Restaurang & Konditori AB. The establishment is characterised by Swedish culinary craftsmanship, first-class ingredients and social responsibility. Its watchword is caring for its guests, its staff, the building and its history, as well as about the food ingredients it sources and traditional culinary craftsmanship.

Naturally, Grillska Huset also has its own in-house ghost. A friendly one who sometimes plays the piano in the former banquet room — and little pranks in the restaurant's kitchen.
FOOD IS BOTH A MEANS AND AN END
If we remember correctly, it was author Kristina Lugn who once remarked that "livsmedel" — a Swedish word for food that means sustenance or 'means of sustaining life' — is amongst the most beautiful words in the Swedish language. We couldn't agree more. In fact, there are several great food-related words in Swedish, one being "måltid", which roughly means meal time — when food is more than just sustenance but the high point of the day.

Incidentally, Kristina Lugn was not only an outstanding writer and member of the Swedish Academy, she was also a much-loved regular at Grillska Huset.
It takes great care to make a "måltid", or  a visit to our konditori the high point of the day for our guests. One must care about the ingredients, the craft, the people involved, the tradition, and the unique historical setting in which we have the pleasure of working.
Caring is the keyword of our food philosophy. It's really the only word that counts.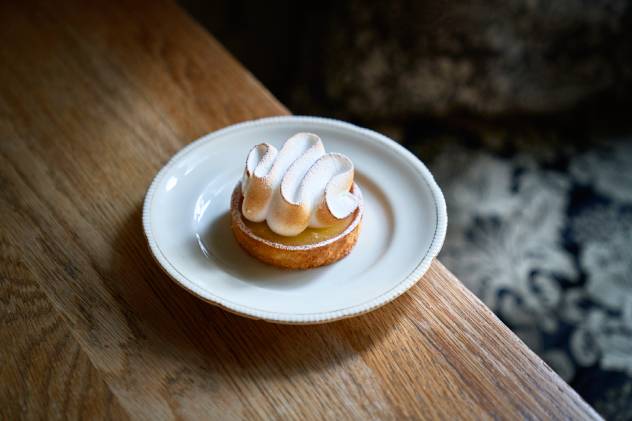 We have chosen to be a place for work training.
Because everyone benefits from collaborating with others on 
something meaningful. And because some of us need a little
extra support on our way to a job.